Cybersecurity in 2020: Year End Review
The year 2020 definitely made its way into everyone's 'naughty list' for different reasons. Of course, COVID-19 was the chief reason, but we shall highlight more reasons in this article. The world faced an overwhelming number of cybersecurity threats in 2020: ransomware attacks increased by 715%; business email compromises (BECs) and phishing exploits were more sophisticated than ever before; third party and state-sponsored supply chain attacks shook the world. But perhaps, the biggest threat of them all was the drastic changes in the approach to work management – the remote work ('Work From Home') exodus. 
In this article, we will present a 2020 year-end review of cybersecurity; newer opportunities for improvement that was inspired by 2020's challenges; and an insight into the future of the industry in 2021.
Few Defining Moments of Cybersecurity in 2020
This year was marked by too many defining moments in cybersecurity to mention in one blog post. However, some of the most interesting occurrences were heavily associated with the U.S. Presidential elections and the outbreak of the COVID-19 pandemic – both of which changed the cybersecurity threat landscape forever.
With the current times forcing businesses to take their operations online, 2020 presented a target-rich environment for threat actors looking for an easy score. Due to the evolving threat landscape we noticed in 2020, below are some of the most defining moments from a cybersecurity perspective:  
Dissecting The Cybersecurity Threat Landscape of 2020
The abrupt nature of digital transformation in 2020 gave room for both challenges and opportunities in the cybersecurity realm. The large-scale adoption and retrofitting of basic technologies to meet workplace demands was a crucial factor that kickstarted the unprecedented evolution of the cyber threat landscape of 2020.  
Most organizations had to carry out their responsibilities without a physical presence, as such threat actors leveraged the teleworking or remote working environment to deploy attacks that could have otherwise been detected and prevented.  
The cyber threat landscape dramatically evolved in 2020 for two primary reasons. The first reason is historically unique; a global pandemic caused an abrupt digital transformation which forced business and IT leaders to make critical decisions on the move. Meanwhile, the second reason is the increasing capability of cyber adversaries, which unfortunately amplified the impacts of the global pandemic within the IT and Cybersecurity industry.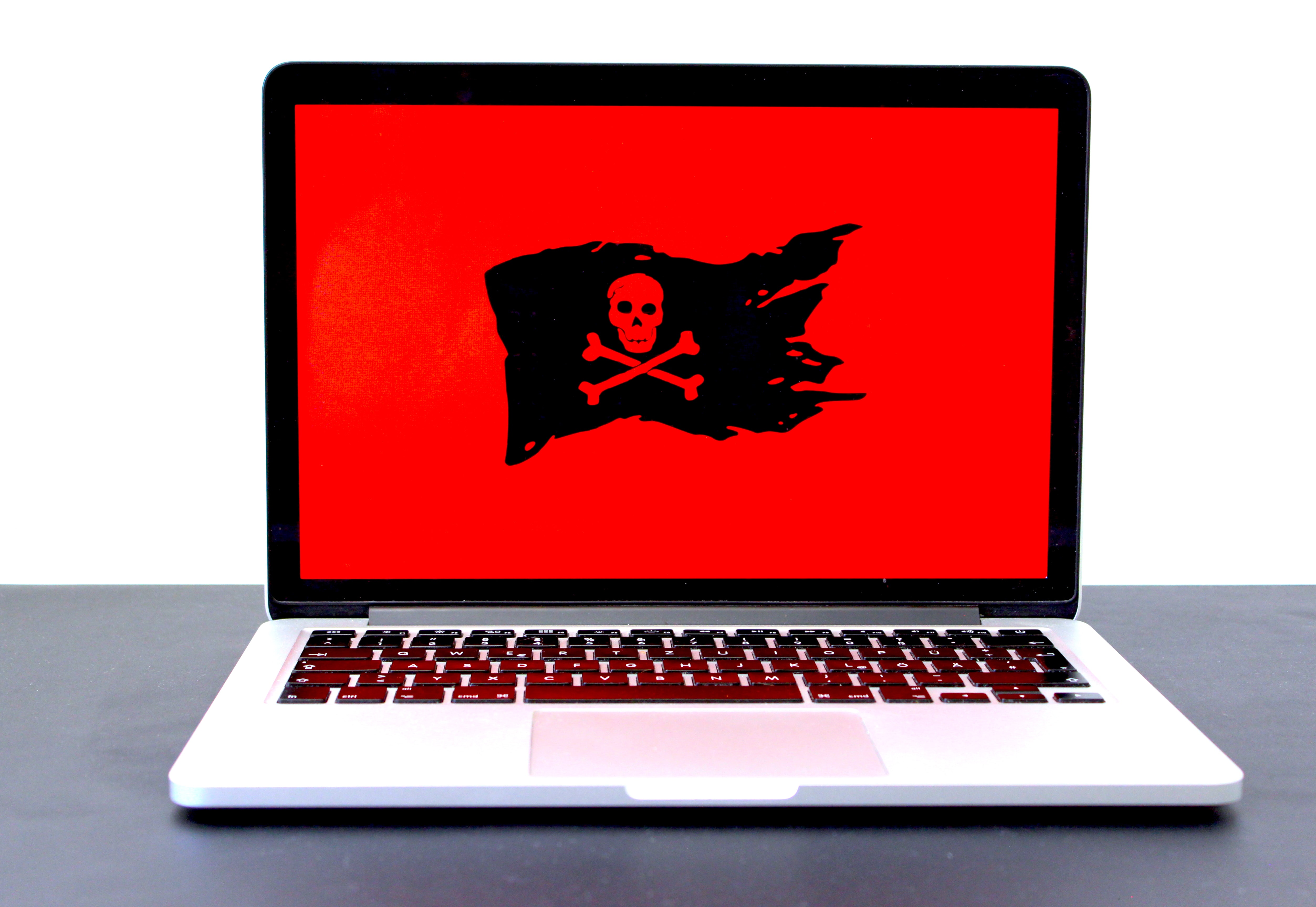 5 Factors that 

Impacted the 2020 Cybersecurity Threat Landscape
Below are 5 factors that significantly impacted the cybersecurity threat landscape, causing transformational cybersecurity solutions for emerging risks throughout 2020: 
Global pandemic – 

There is no quick fix for

 the

 COVID-19 pandemic and its associated cybersecurity threats, therefore a scalable and cost-effective security solution must be introduced into the threat landscape of any organization. Heads of Security and IT experts should consider 

intelligent automated security options

 for maintaining a hardened security posture.

 

Lethal TTPs – F

ollowing the recent surge in 

ransomware attacks

 and supply chain attacks in 2020, threat actors displayed newer and more lethal tactics, techniques, and procedures (TTPs) for implementing malicious activities. For example, in 2020 the healthcare industry and U.S. government agencies witnessed state-sponsored threat actors leveraging artificial intelligence, automation technologies, and combining malware strains to deliver precise and scalable attacks. As such, threat actors were able to evade detection more than ever. 

 

Noisy Attacks

– These materialized when the combination of commercially available tools and living-off-the-land attack techniques gave rise to complex attacker detection and attribution. Many attackers used noisy attack methodologies as a decoy, to disrupt the detection and response processes. Meanwhile, the primary targets are often concealed until after the fact. 

 

Sophisticated Ransomware

 – R

ansomware attacks

 singlehandedly impacted the threat landscape in 2020. U

nauthorized encryption of business-critical systems as a pawn for ransom payments was a major tactic employed by threat actors this year.

 Cybercriminals emphasized on engineering faster methods for targets to remit ransom payment using undetectable formats. 

 

Connectedness 

– maintaining a network of systems and IT assets was more critical in 2020 than ever, especially as the remote work environment became the 'new normal.' As such, many clandestine and critical systems were connected to the internet, thus enabling newer ways of exploiting them. As connectedness became a major priority in the digital transformation process, several companies fell prey to poor 

cybersecurity hygiene

, including the use of untested and unpatched devices; inefficient risk assessments; and untrained and security-novice IT teams. 

 
The Impacts of Intelligent Automation on the Threat Landscape in 2020
Several threat defenses in corporate systems are no longer effective against malicious activities because threat actors are deriving innovative approaches to avoid detection. They are also enhancing their tactics by employing the power of emerging technologies, such as cloud computing, artificial intelligence (AI), machine learning, security automation and orchestration, etc.  
In 2020, intelligent automation brought about a paradigm shift within every industry where it has been used to detect, disrupt, and deceive attackers. Thus, impacting the cyber threat landscape for the best. To keep up with the growing sophistication of attackers, cybersecurity solutions are becoming more intuitive and adaptive in nature.  
For instance, IT security leaders are using machine learning to decipher behavioral and signature-based attacks then intelligent automation is being leveraged to deliver preventive and/or corrective solutions to protect against security incidents.  
A critical risk mitigation process that was impacted by intelligent automation in 2020 is vulnerability management – intelligent automation provided a proactive approach for the discovery and mitigation of impending vulnerabilities. A major implementation of intelligent automation for vulnerability management occurred in robust patch management, as next-generation technologies help to reduce the challenges associated with security updates and patch management cycles. 
The unpredicted crises that overwhelmed the world and completely changed the direction of technological progress in 2020 were unavoidable. Although the world will continue to grapple with the COVID-19 pandemic in 2021, the cyber threat landscape will most likely shift towards the inclusion of sophisticated AI/ML algorithms to deploy and defend against specialized attacks targeting healthcare and national security-facing supply chain infrastructures.  
As 2021 arrives, IT teams will most likely equip their systems users with more robust tools aimed at increasing resilience even as the remote work culture persists. As more innovative solutions, attempting to shrink virtual attack surfaces, are introduced, business leaders will be faced with the challenges of aligning cybersecurity budgeting with a projection of the emerging threat landscape in 2021.  
As such, humans must be willing to invest in more effective tools and skills that will better engage with machines to meet and/or exceed the growing capabilities of threat actors. To successfully achieve a robust cyber resilient posture, even in the midst of impending uncertainties, there will be no more room for organizations to operate on the sidelines as it relates to data privacy and security. Looking forward in 2021 involves understanding the adversary; understanding yourself; and collaborating with intelligent security solutions to meet security goals and overall business objectives.  
Insights To Inform The Cyber Threat Landscape of 2021
Combining both machine and human insights into threat detection and prevention frameworks,  Forbes suggests that intelligent automation will be increasingly deployed in the battle against emerging threats in 2021. If the recent SolarWinds and FireEye security incident from December 2020 taught us anything, it is that nation-state threat actors are equipped with more innovative attack capabilities than organizations could ever defend against.  
Therefore, to meet the rapid growth of attack capabilities in 2021, intelligent security automation solutions must be integrated into BIOS Level systems to establish resilient and persistent endpoints. Next-generation malwares are increasingly being designed to target the data flow sequence between an operating system and attached devices and software applications, therefore evolving threat landscapes in 2021 will aim to live-off-the land so as to effectively wreck damages that hits at the core of any computing environment.  
Secondly, to shape the cyber threat landscape in favor of threat defenders, cybersecurity skills development must be aligned with fostering synergy between human insights and intelligent machine capabilities. 
Thirdly, the use of cloud services to facilitate critical business operations must be met with dynamic threat deception technologies. As such, organizations should be willing to invest in IT asset deception technologies aimed at deceiving the adversary and studying their tactics within secured infrastructures. 
All in all, as the year draws to a close, each of us should stop and take a moment to reflect on what we experienced in 2020. Then, with that in mind, we should face forward and rise to the occasion to meet whatever challenges that lie ahead in 2021.
Ready to take Cybersecurity into your own hands?
Share This Story, Choose Your Platform!
Get Updates Right In Your Inbox